Air Root Pruning Nursery Containers
Knecht's Nursery has been using air root pruning for over 10 years to grow the best possible plants and trees for their customers.
Photo courtesy of Knecht's Nurseries & Landscaping
On Monday, July 14th, Knecht's Nurseries hosted a group of nursery industry business owners, growers, consultants and suppliers to discuss methods for improving the quality of root systems of container grown trees.
Specially designed and constructed air root pruning pots have been used by growers more and more to produce proper root structure and reduce the formation of circling roots that could compromise or even kill the tree.  Knecht's Nurseries has been actively working for over ten years on perfecting the use of air root pruning pots, and customers are seeing the results in trees that grow vigorously right from planting day and for decades to come.
We invited a select group of nursery professionals to meet with Tom Springer, the President of NurserySource to discuss the use of air root pruning containers, and design features that growers would like to see built into the next generation of larger air root pruning pots.  Lots of ideas were shared and with some good brainstorming on the fine points of design for larger air root pruning pots to make larger high quality trees available to the public in handy, easy to plant and affordable containers.
Using the feedback received from our gathering and meetings with other nurserymen, Nursery Source will complete the design for and build the mold to produce a 15 gallon size air prune pot by the end of July or early August.  It's great to know that by spring we will be able to use these improved #15 air root pruning pots to produce even better trees that will establish faster and grow better for our customers.
Attending the meeting were Terry Mulligan, Jerry Skluzacek  Ryan, and Dave Maloney from Bridgewater Tree Farms,  Aaron Smith from Hoffman-McNamara, Bert Swanson from Swanson Nursery Consulting and past president of the Minnesota Nursery and Landscape Association,  Rock Kelly from Bachman's Wholesale, and Kendall Klaus from Klaus Nurseries.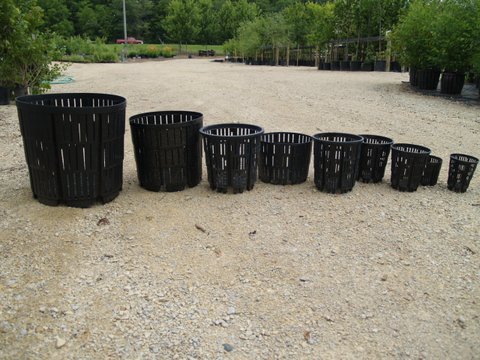 New RediRoot containers waiting for trees at Knecht's Nursery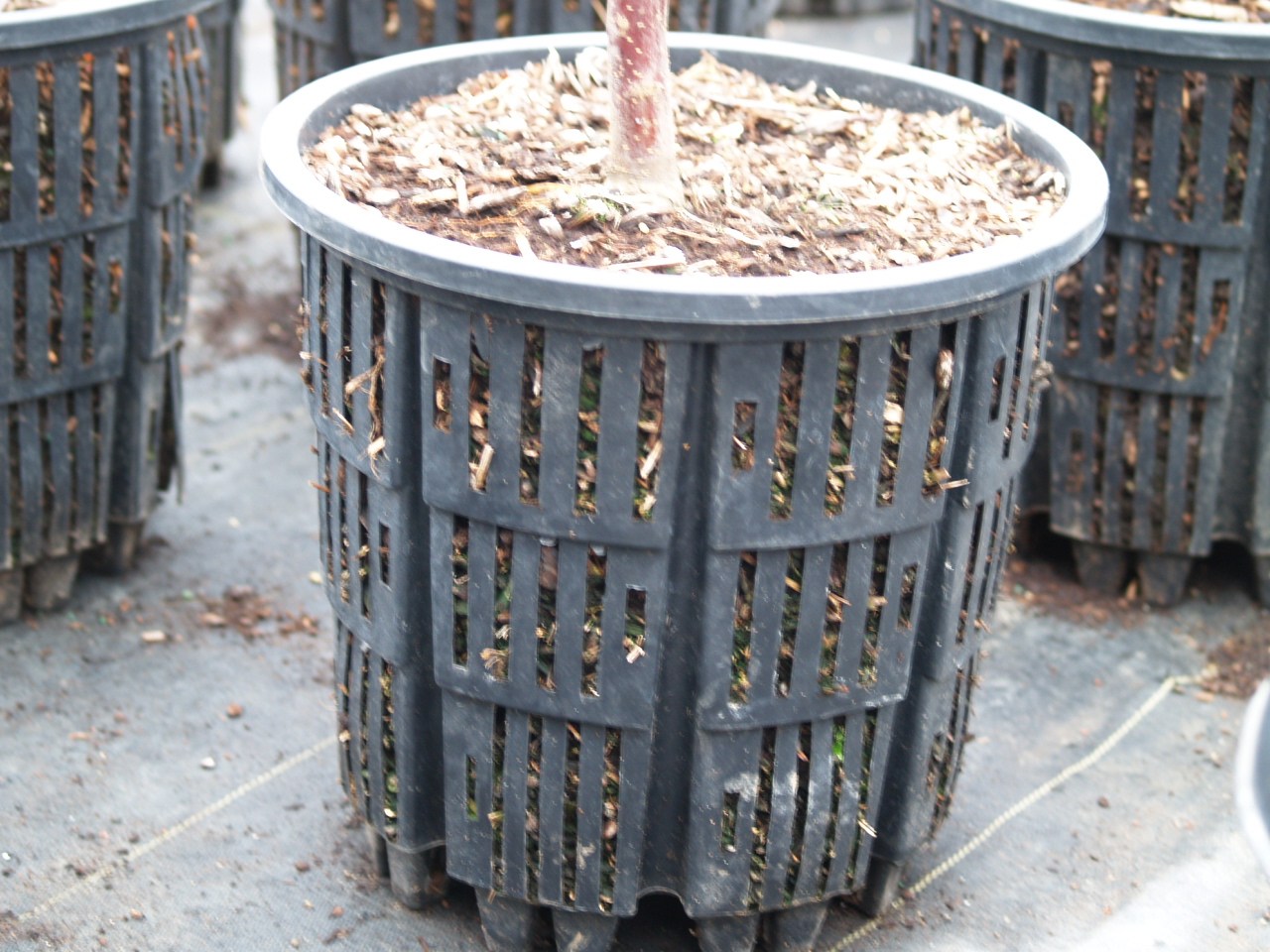 A well used RediRoot container (they're definitely sturdy) in use at Knecht's.