RediRoot Plant Propagation Containers
Air Pruning Propagation Method to Promote Healthy Root Growth
RediRoot air pruning pots
are a tree and plant propagation method designed to utilize a process called
air root pruning
. This process effectively prunes fibrous roots when they hit the air and sends a signal to the plant or tree to produce new fibrous root growth.
This is key for the growth and transplant potential of the whole plant.
RediRoot Propagation for Commercial Growers
Roots are the foundation of your plants and trees. We created RediRoot plant propagation containers with that in mind.
It is our goal to provide an environment that gives your plants and trees the best possible start and the longest possible life. RediRoot (sometimes misspelled Ready Root) plant propagation containers utilize a process called air-pruning. Air-pruning stimulates root development and helps ensure that when your plants and trees reach their final destination they will be ready to explode with new growth.
RediRoot Plant Propagation for Home Growers
In today's modern, fast-paced world there are seemingly limitless ways to stay busy and many of us are feeling the effects. As a result, there is a draw to gardening that is different than ever before. Gardening has become a way for almost anyone to benefit from the sense of balance and well-being that comes from connecting with nature in some way. Propagation methods are important in enabling the expansion of the home gardener's stock.
Call us dreamers but we want to live in a world where everyone has the opportunity to grow which is why we are so incredibly excited to introduce RediRoot to the home gardener. Come grow with us.
Contact the RediRoot Team
Let Us Know What We Can Do For You --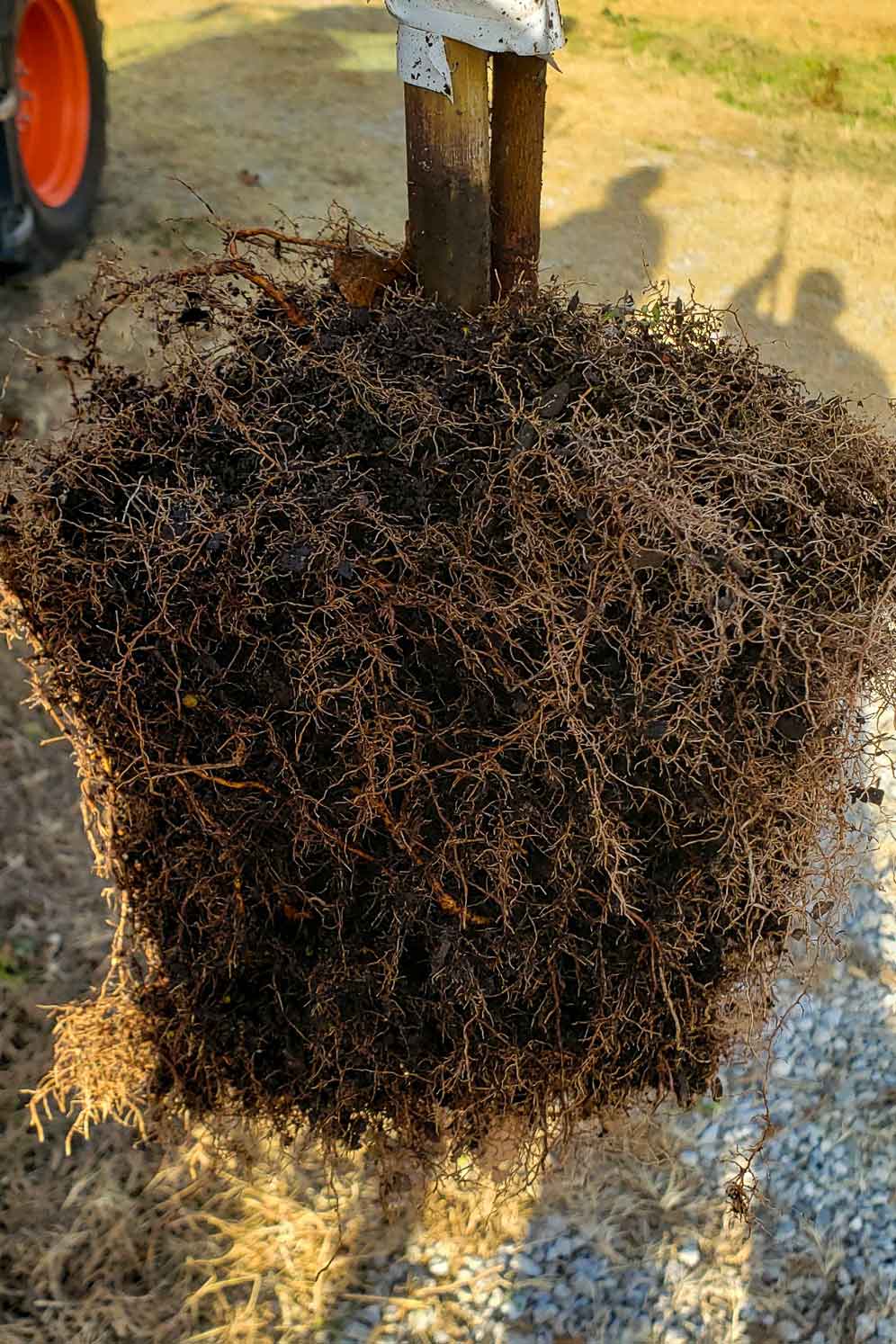 Benefits of RediRoot Plant Propagation Containers

Reduces Transplant Shock
RediRoot reduces transplant shock resulting in less plant loss overall and faster first year growth.

Aeration
Aeration to the root zone air-prunes roots, preventing circling and eliminating the need for root pruning during the transplant process.

Rapid Nutrient Uptake
Well branched, fibrous root systems uptake water and nutrients more efficiently.

Ready To Grow
Air pruned root tips are calloused off and ready to explode with new growth.

Maximize Your Profits
The benefits of RediRoot combine to help you maximize profits by allowing for efficient labor, faster finishing, and decreased cull rates.

Variety Of Agricultural Applications
RediRoot is an effective solution for a variety of crops and can be used in a number of growing environments.
RediRoot Air Pruning Containers and the Environment
RediRoot plant propagation containers have a proven track record of growing some pretty amazing plants and trees. We also recognize that RediRoot plant propagation containers are made of plastic which is why we have worked to minimize the environmental impact of our product line. Here are some of the ways we do that.
Reduce- We use injection molds to make RediRoot, this means that we can use the minimum amount of plastic required during the manufacturing process.
Reuse-We made RediRoot to stand the test of time, so we encourage reuse. In fact, some of our containers have been in use for 10 years now. RediRoot products are also made from a minimum of 80% recycled materials so we are reusing materials that already exist whenever possible.
Recycle- RediRoot plastic containers are made from #05 PP (Polypropylene) and can be recycled through select recycling centers. If you need assistance finding a recycling center that can accept RediRoot please reach out and we will do our best to help facilitate that process.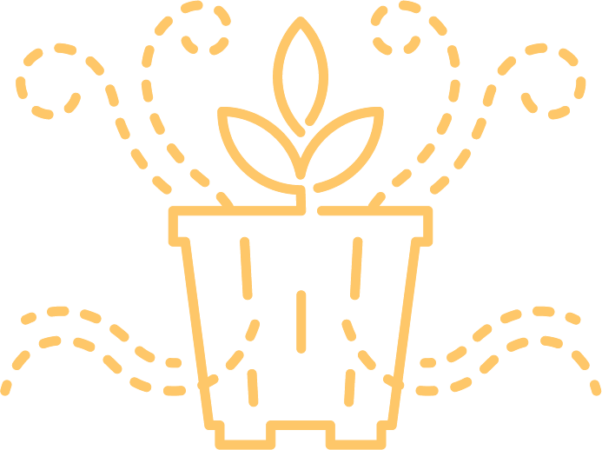 RediRoot Propagation Products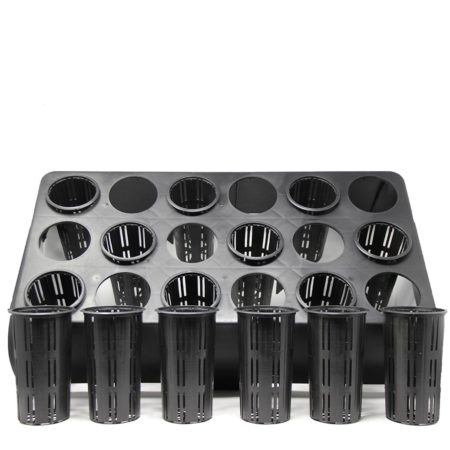 RediRoot 18 Cell Air Pruning Propagation System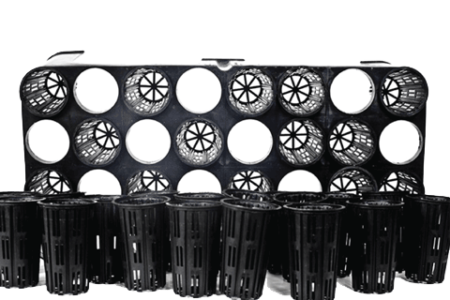 RediRoot 32 Cell Air Pruning Propagation System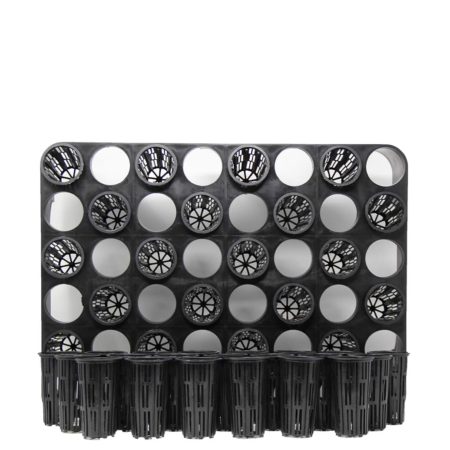 RediRoot 48 Cell Air Pruning Propagation System
Learn More About RediRoot
More Great RediRoot Products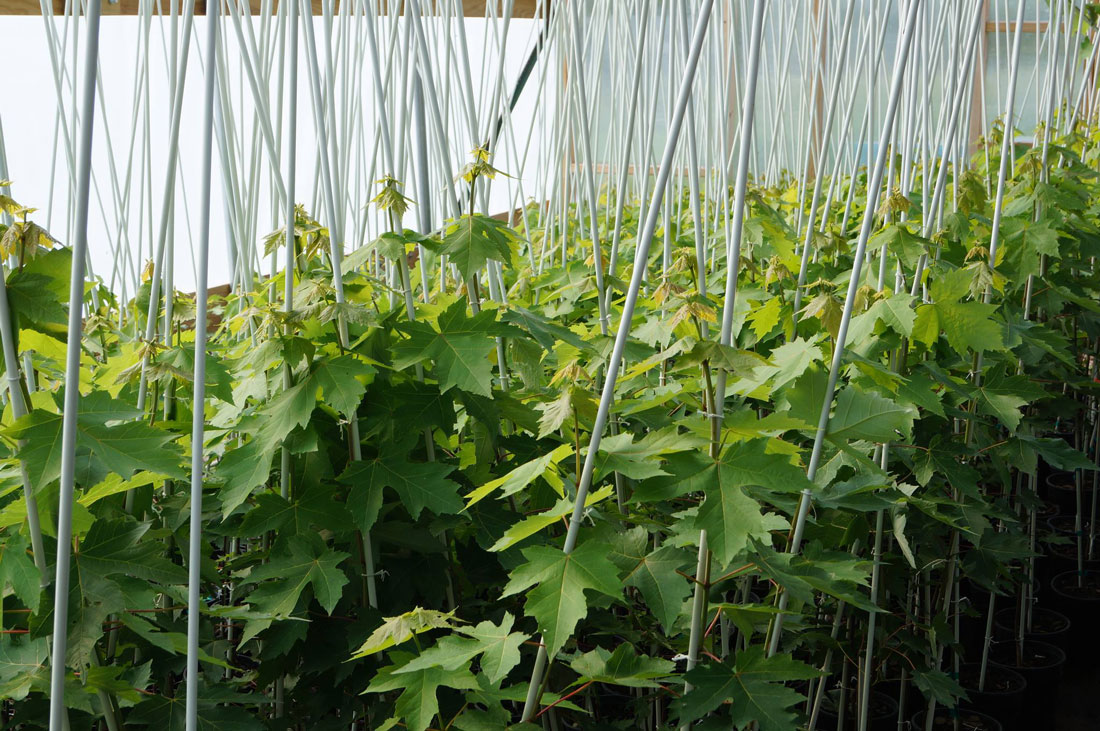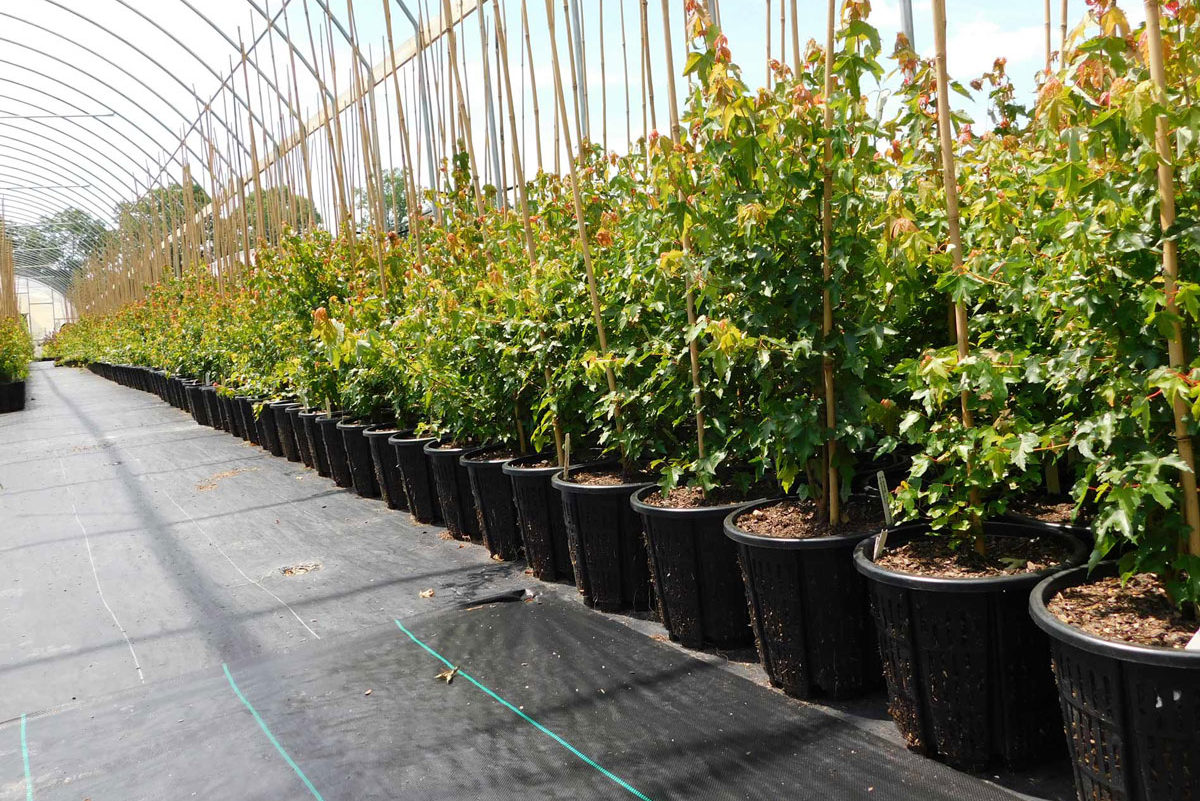 RediRoot Plant Propagation Containers & Air Pruning Frequently Asked Questions
What is air root pruning? What's so great about it, anyway?
Air root pruning refers to the pruning effect that air has on roots when they become exposed to it. RediRoot plant propagation containers allow aeration to happen at the sides of your root zone, pruning the root tips and signaling your plant to produce more lateral roots. More lateral roots mean your plant is going to absorb water and nutrients more efficiently, resulting in higher yield. #morerootsmorefruits
Why are circling roots bad for my plants and trees?
It may help to think of roots like the foundation of a plant or tree. The fibrous roots move out from the plant horizontally in soil to search for water and nutrients, this also helps provide some stability for plants and trees.
When roots begin to circle, as they do in a traditional solid wall container, they never stop. This means that over time circling roots strangle your plants and trees. Circling also reduces fibrous root growth. (Fibrous roots are what help your plants absorb water and nutrients.)
Where can I purchase RediRoot?
Please see our Purchase page to find a store near you or an online distributor.
We are currently working to expand distribution of RediRoot so that it is more accessible to all growers. If you would like to see your local store carry RediRoot products please feel free to contact us at grow@rediroot.com
How can I place an order?
Can I reuse my RediRoot containers?
YES! RediRoot plant propagation containers are made to withstand multiple seasons of growth in a commercial environment. Some of our containers have been in use for over nine years! As a plastic product, we encourage the reuse and/or recycling of our containers as a way to help minimize the environmental impact. Reduce – Reuse – Recycle
How does pricing work and do you offer wholesale discounts?
We believe in fair and honest pricing which is why we do not change prices across the markets we serve. We do however provide discounts based on volume of an order as we see value in partnering with those who support RediRoot.  Contact us directly to see what we can do for you.
Can I buy direct?
We work with customers to find the best ordering solution to fit their needs. Believe it or not it is generally more affordable to order through a local store or distributor. If for any reason that is not the best option for you we will sell to you directly. Just call us at 800. 654.2116 or email us
grow@rediroot.com
I have a "brown thumb" will RediRoot help me be a better gardener?
One of the number one ways novice gardeners harm plants is by over or under watering. Many plants enjoy thorough watering but also like to let their roots dry out before they are watered again. This cycle prevents things like  root rot and allows the roots to breathe.
RediRoot can help keep a consistent soil moisture and air-pruning naturally tends to increase the yield of fruit bearing plants and food crops so you will likely see more tomatoes. Still growing plants, like any new skill, is learned over time. We encourage new gardeners to keep learning and keep growing. In that same spirit, we will be growing too, working towards providing more information, resources, and tools that will help us all grow better plants and trees.
Will it take more water and nutrients to take care of my plants and trees in RediRoot?
Short Story: Yes. Long Story: Every operation has unique considerations but RediRoot air pruning pots work so well because they promote a dense structure of water-loving lateral roots. As a result, they are going to use water more quickly and efficiently.
When and how you water plants and trees can also be factors in water consumption. If you have questions about how RediRoot might work for your operation or garden we recommend reaching out to one of our specialists for a consultation.
Chris Murphey




Nursery Specialist




770.542.7229

Ryan Coast




Commercial Cultivation Specialist




971.255.3290
Won't the soil run out the sides?
Unless you are using a fine mix, it won't! Just make sure not to leave any big gaps when you're potting and you'll be golden.
Where is RediRoot made?
RediRoot is manufactured by NurserySource, made at our production facilities in China. Containers are made from 80% recycled materials.