The Proof Is In the Potting – RediRoot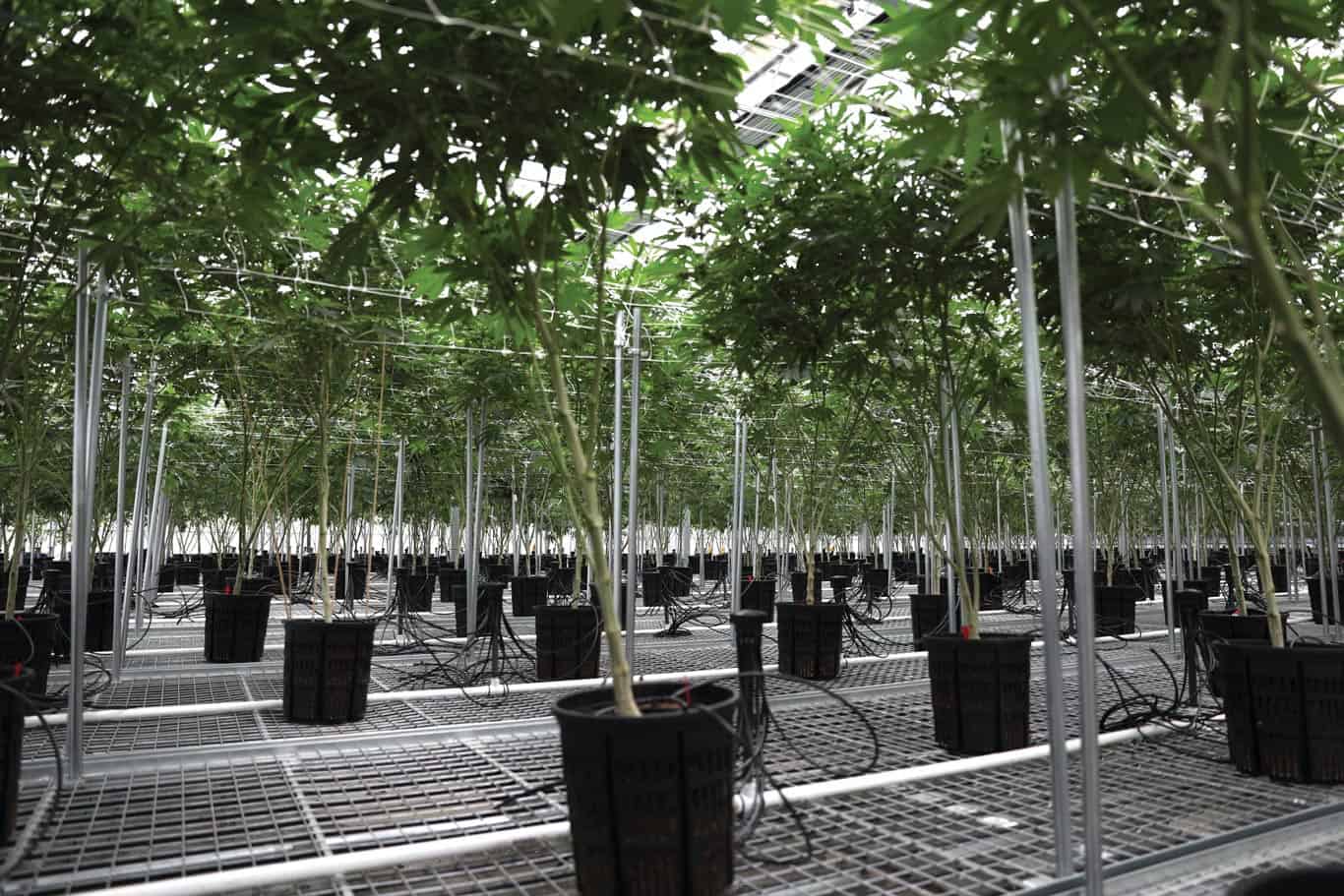 The Proving Grounds' Chris Holderbaum says RediRoot products allow for bigger plants in smaller containers, and an even dry down time.
Photo courtesy of The Proving Grounds
The Proving Grounds, a cannabis cultivation greenhouse in San Diego County, Calif., was built with a unique purpose in mind: To prove how useful and cost-effective the newest and coolest cannabis growing technology can be in a greenhouse cultivation environment.
"The project was built to be a marketing and tour site … to showcase the new and most cutting-edge technology in the cannabis cultivation space," explains co-owner Chris Holderbaum. As such, The Proving Grounds has a variety of tech featured in its 22,500-square-foot facility. Contributors include companies such as Next G3N Greenhouse, Mills Nutrients, and air-pruning containers by RediRoot.
Before switching to air-pruning containers, The Proving Grounds' plants were housed in 7- to 10-gallon containers but RediRoot, designed to give growers a higher yield in a smaller container, changed that. Now, "we are using 1-, 5-, and 7-gallon containers," Holderbaum says. Air-pruning technology promotes healthy roots by pruning them as they hit the outside air, "then you get secondary roots, which gives you a more dense root system. And the result is a healthier plant, less usage of water and less usage of fertilizer, which keeps [your] costs down," Holderbaum explains.
RediRoot containers help cut expenses in other ways as well. "The dry down time is more even, allowing for less root disease and less pest infestation," Holderbaum says. With a traditional container, "You may have a different water content on the top half than bottom half of the container, and a lot of times that will lead to things like root rot," he adds.
While there are a number of container options available, Holderbaum has pretty simple advice for making the best choice for your facility: "Look at the quality of the material and the compatibility of the containers with the system you're running. Then look for the tech[nology], whether that's air pruning or a compatibility with your cleaning machines." And, of course, if you're looking into any other tech for your space, The Proving Grounds has recommendations for that too, he says.