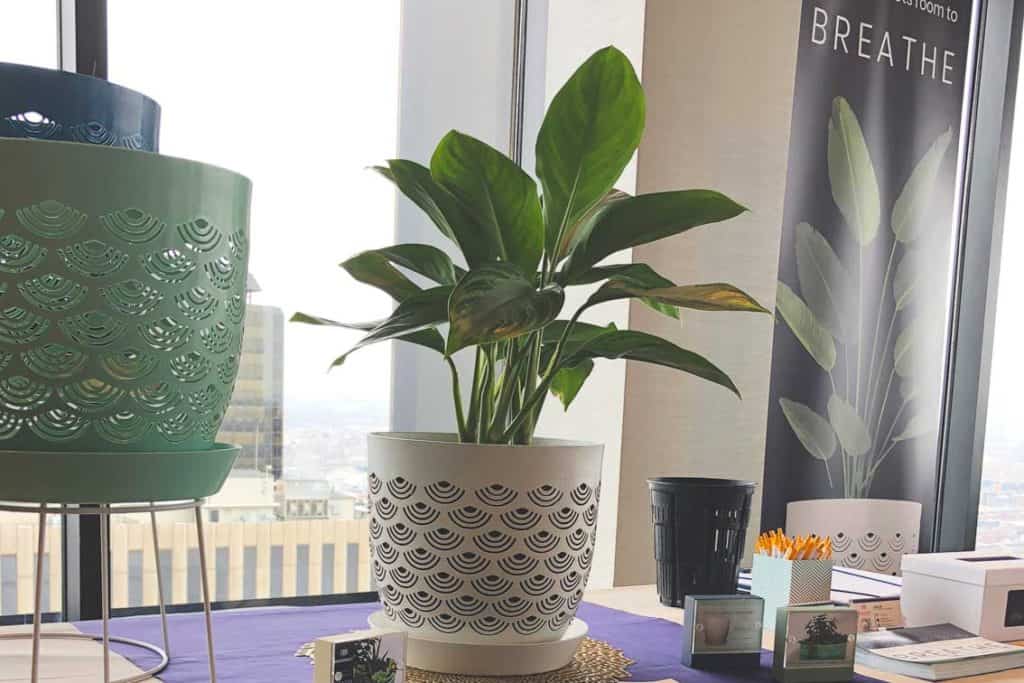 Damascus, OR, February 18, 2019: "We are super excited to introduce RediRoot to home gardeners. Since 2007 we have been providing commercial growers and agricultural farmers with a variety of air-pruning products that have helped them grow plants with healthy roots. Now plant lovers of all kinds can benefit from the same process in an attractive package." says Tom Springer, the Director of Product Development and Founder of NurserySource LLC. RediRoot is unveiling the new planter, which they call, RediRoot BREATHE, at the Garden Center Executive Summit in Denver, CO. on February 18.

BREATHE is a decorative, Instagram worthy, planter that also offers a variety of benefits to plants. The main feature is a process called air-pruning which refers to the pruning effect that air has on roots when they become exposed to it. RediRoot's planters allow aeration to happen at the sides of the root zone, pruning the root tips which reduces circling roots and signals the plant to produce more lateral roots. More roots means the plant is going to absorb water and nutrients more efficiently. The air flow also helps the soil, or growing medium, to dry evenly- reducing problems such as root rot and other diseases that may impact the overall health of your plants.

RediRoot BREATHE features a decorative cutout design inspired by the Japanese wave pattern known as Seigaiha. "I have always been a fan of Japanese design and a lover of all things related to water, so the Seigaiha pattern was the first thing that came to mind for this planter. It works so well with the idea of flow, and specifically the flow of air." explains Sara Hogarth, who created the design for the planter.

RediRoot BREATHE will be available for limited release as early as May 2019. If you are interested in this product, or any other RediRoot product, you can contact RediRoot directly through their website rediroot.com or by calling 800.654.2116
###

About NurserySource
RediRoot is a product of NurserySource, a product development and manufacturing company. RediRoot and NurserySource are focused on helping cultivators create and implement customized solutions that fit their needs.

We believe that by providing cultivators with the tools they need we can support their day to day operations, helping increase their overall efficiency and maximize profits.